OWNER: City of Gardner, Gardner Redevelopment Authority
ENGINEER: Tighe & Bond
CONTRACT VALUE: $287,000
CONTRACT DATES: Jan 2021 – Mar 2021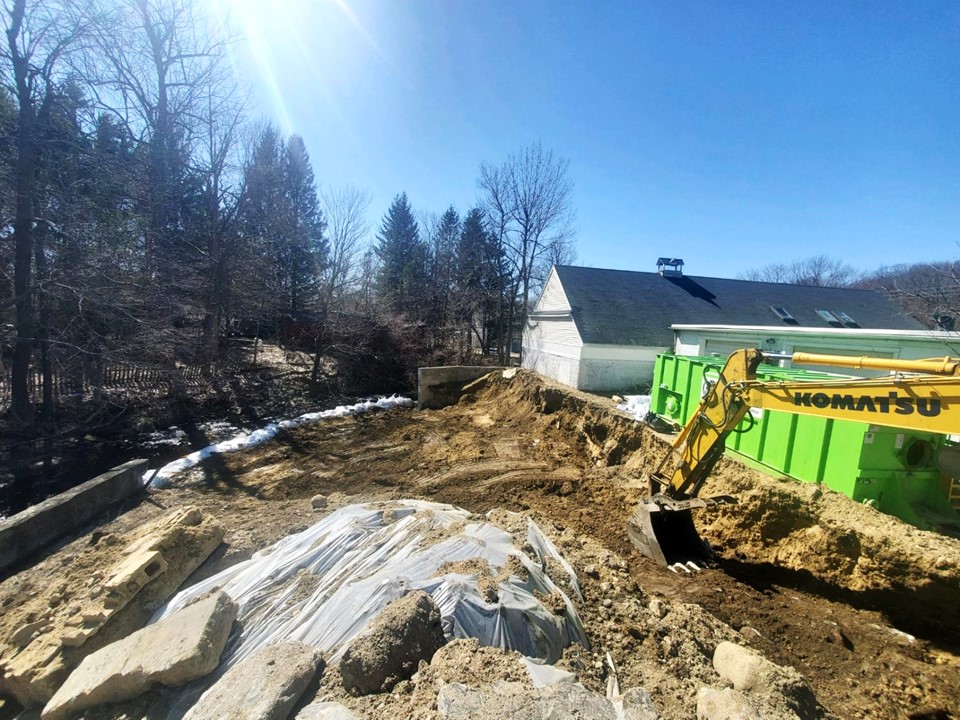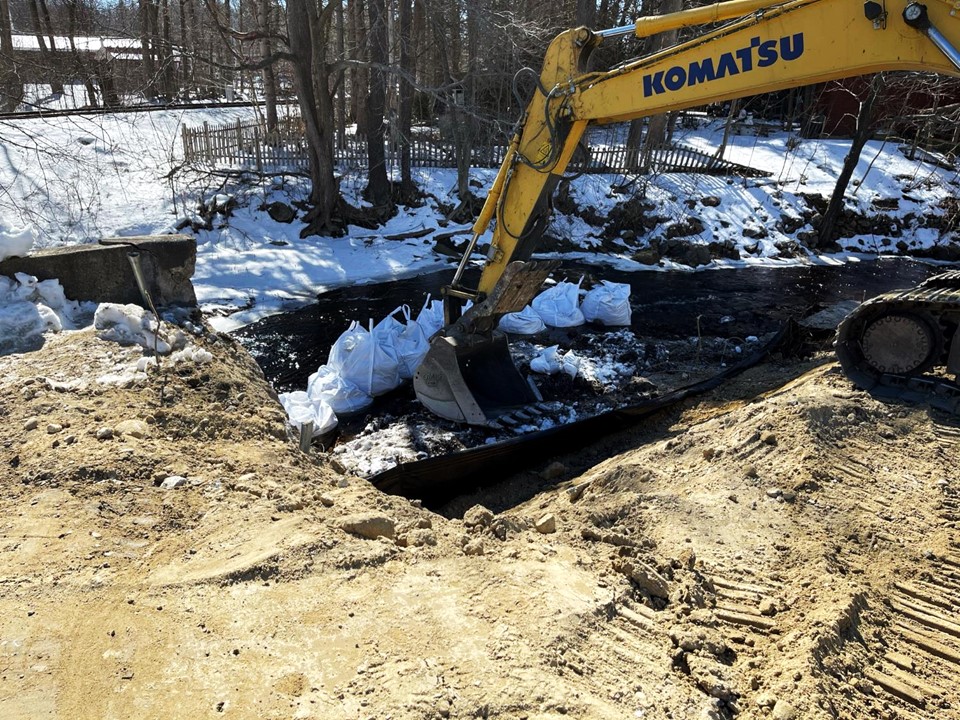 140 South Main Street, Gardener, MA is a commercial property owned by the Gardner Redevelopment Authority (GRA). Originally occupied by the Bolster Oil Company from 1930 to the early 1980's, the Site was most recently used as an automotive repair shop before being acquired by the GRA.
Following the initial remediation efforts conducted between 1986 and 2010, Light Non-Aqueous Phase Liquids (LNAPLs) continued to seep through the adjacent retaining wall and into Foster Brook.
BHE was contracted to excavate and dispose of 400 tons of impacted soil from along the retaining wall at 140 South Main Street and demolish part of the wall to access deeper contamination within the brook bed. An additional 350 tons of contaminated soil was discovered and excavated for off-site disposal. Site restoration involved clean imported backfill placed at 3:1slope, loam, and hydroseed using an erosion control mix on the upper portion on the slope, and a wetland mix on the the lower portion.